Welcome to Tummy Treasure.com!
Tummy Treasure is my own little corner of the Internet world where I have a little something for every one of my passions. Well, most of them anyway. Coming to you live from Appleton, Wisconsin, come take a peek at what life in our little world looks like.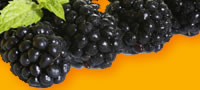 A Little Talk About Food
I cook real food as much as possible. Real food to me means as few preservatives as I can get away with- and all from scratch as much as possible. If you've come along to see what is going on in my daily food blog, you'll want to check out the Tummy Treasure Blog. Maybe you're just looking for a recipe, and in that case, you'll want to spend time checking out The Recipe Trove where I store all my blog recipes in one convenient place. And then there's the subject of growing food. Vegetable garden is near and dear to my heart. Come take a peek as I garden in Wisconins and my brother gardens in Minnesota, and we share our trials and triumphs along the way.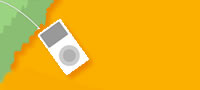 Talk Of Other Things
And then we have the other passions that don't revolve around food. Occasionally I'll want to share about a book that I've recently read- whether good or not so good. I write book reviews in The Savvy Bookworm, and along with my reviews I include content that some people may find objectionable. I also enjoy blogging about what the kids and I are up to in our daily schooling. We're among the ranks of homeschoolers, and there is always something new to learn about the process. I'll probably still be learning how to do things once both kids have graduated and moved on! My Heart & Soul blog is where I open up and get serious with what I am reading in my Bible. Sort of a devotional, but with a little more depth at times. And finally, my Piece of Home blog is pretty much where anything else goes. Homemade cleaning products, organizing tips, pictures of the kids, and so much more belong in this little space.